Life is beautiful.
Life sucks.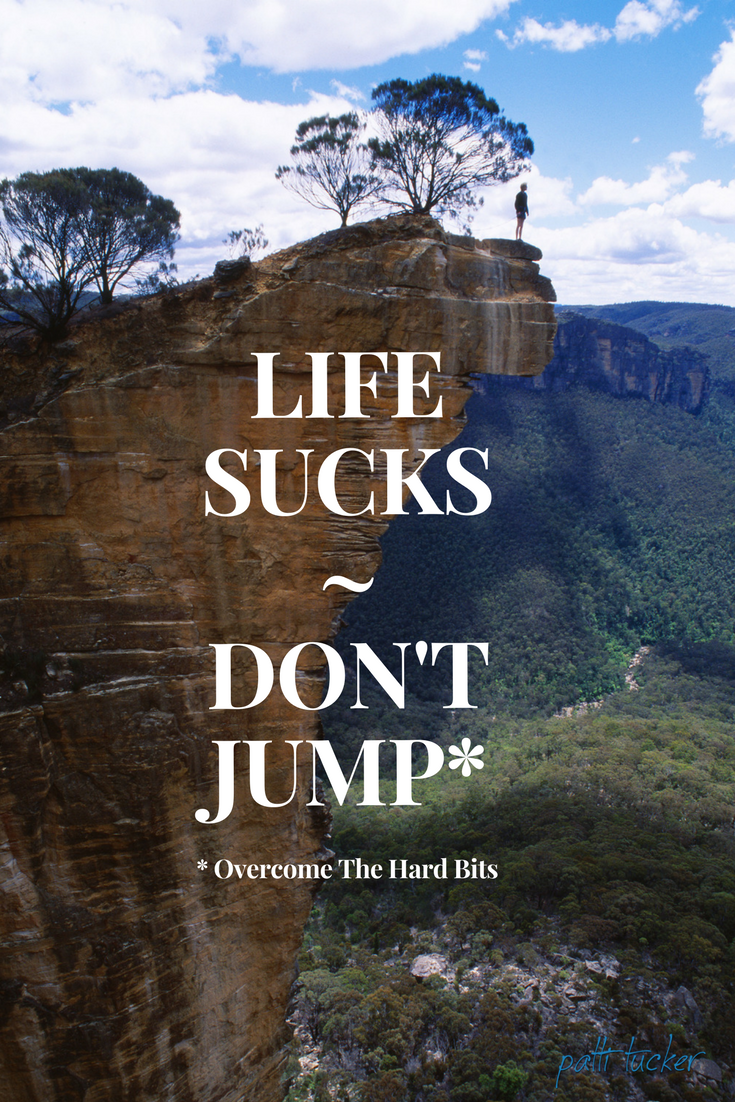 It's easy to be optimistic when life is open roads and ice cream cone stands. We love those days.
We hate the suck. No one wants to talk about it – think about it – live through it.
What to remember:
When you're trudging through the worst of what life offers there is always something of value to learn.
The joy of the best of what life offers is still present, albeit harder to tolerate in the midst of pain.
~ STOP IT, JOY! Can't you see I'm in no mood?! GAA! ~
It's okay to embrace the hard, to be bowed by the weight of it – for everything has its season.
The trick is to remember it's not permanent. You will feel the warming sun on your face again.
You will.
Until then, walk on – keep moving – knowing where you are, what you are feeling, how you are suffering, has meaning.
As a writer, I use whatever shows up in my life to fuel my work. The good, the bad, the jazz-hands insanity.
Do this.
Whatever your endeavors are, use what you know, what you experience, to expand joy, even in the hard.
As it says on my site:
"I'm compelled to shine the light on the threads that connect us – through content creation and sales copy – instead of the vast gulf that divides us.
We are stronger together, no matter how terrifying the flying debris appears or how soft the landing cushion feels. We are stronger knowing we aren't alone.
That's why I write."
You aren't alone.
You've got me! You've got us!
Go slay, you beautiful mofos.
Interested in building your OWN WordPress site? CLICK HERE