I grew up with a father who constantly reminded me that I could do whatever the hell I wanted to in this life.
I grew up in West Texas surrounded by boys.
I grew up in an era that wasn't particularly fond of women having a self-assured voice.
Yet, when you combine all of the above, you get me, the gal brimming with self-confidence who never met a strong opinion she wasn't afraid to voice.
I have rarely questioned my worth.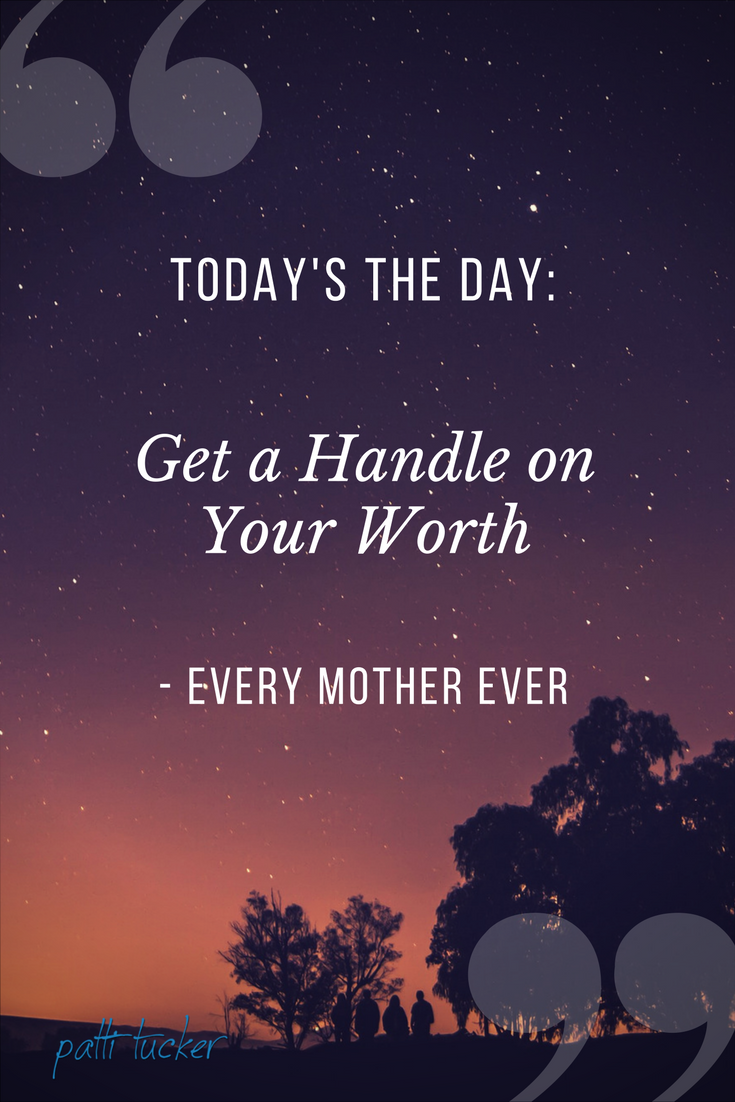 My recipe for getting a handle on your worth, as you chase your beautiful dream is this: VALUE YOU!
Ain't no one else gonna do it like you will.
I even made a video about it, which I purposely started at the 4:47 tic mark. Go back and watch the rest if you like.
The magic of what you want to do and how you want to do it, starts and ends with you.
How you respect yourself.
How you move through the voices that try to reduce your efforts.
How you determine what you're WORTH.
Male or female – it doesn't matter.
If you walk around apologetic and wishy-washy in your belief of your worth, people around you will take their cues from you and do the same.
Someone doesn't like you?
Toughen up, buttercup.
Someone doesn't like your work?
Tell 'em to keep on walkin'.
Someone telling you how much your work is worth and you're believing them?
STOP IT.
It's time to get a handle on your worth.
ROI (return on investment) is key.
I have used the method of examining ROI on almost everything in my life, yet somehow failed to apply the method to my fees.
Are you wondering if it works?
IT DOES!
And, it will – IT DOES! – for you too.
How To Get A Handle on Your Worth
#1: Determine your skill level.
#2: Charge what you're worth.
#3: Do not flinch when anyone says you're too expensive.
#4: Do not apologize.
#5: Do not rationalize.
#6: Repeat 1-5, as needed.
#7: If someone says you're too expensive: DO NOT WALK AWAY! Simply ask: Compared to what?
This accomplishes two things:
#1: The conversation continues.
#2: You'll instantly be presented with pain points you can address (and solve!), shining a light on the ROI you offer, thereby almost effortlessly qualifying your fees.
If you aren't used to being you're own best advocate, this may take some practice.
Be courageous.
Be bold.
Be confident.
NO FLINCHING!
Practice – Practice – Practice.
I can't wait to hear how you jump this hurtle. (OMGosh, does it always come back around to running for me?!)
Get a handle on your worth.
Interested in building your OWN WordPress site? CLICK HERE