How is it that I'm this late posting this pic?
Wedding Guest Stalkers!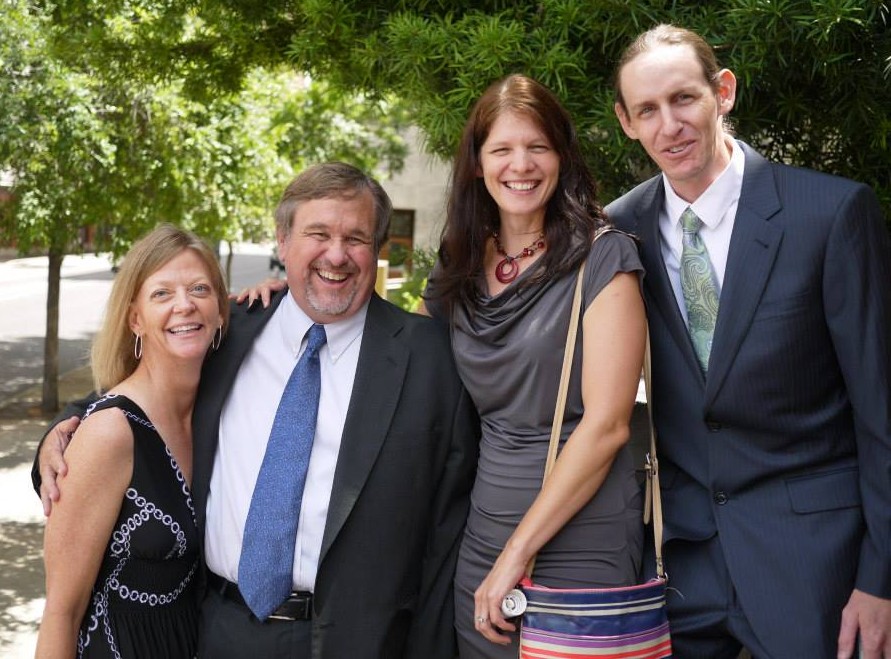 There's Husband, Jay (from Running with Jay fame) and Mike (from Very First Stalker To Glue My Hand Together featured fame).
This was a wedding that all of us had greatly anticipated.  We gathered to honor a dear friend, Val, on her journey into blessed matrimony.  The setting was downtown San Antonio.
The interesting thing about this day was that it was a a mish-mosh of Internety friends.  I had originally met Jay, Mike and Val through through my very first and very secret Cletus-bashing Xanga blog.
Over the years, as we shared our happiness and sorrow with each other, we formed a bond that spilled over into our real lives.  Once we laid eyes on each other in the flesh, and made sure no one was a serial killer or had a pedi-van down by the river, our fates were sealed.
To this day, they are some of my favorite people.