It's been some time since a new STALKER! made it onto this page. Today the wait is over!
Please welcome, Loosey, the goose, from Jay's farm: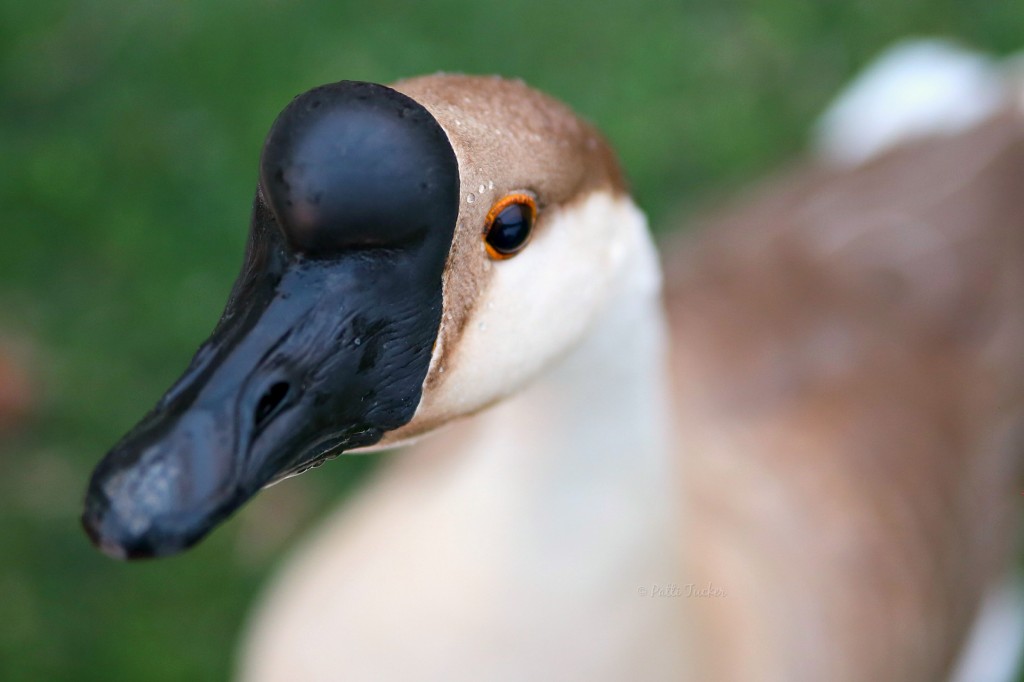 While visiting the McDonald Farm (no really, that's the name of their place), I walked over to the pond to admire the ducks and geese, and this badboy decided I needed a lesson in boundaries; I was in Loosey territory.
That's close enough! This is my pond. My turf. Walk away and no one gets pecked.
Thank goodness there was a fence between us.
FUN ASIDE: It was on this very farm, on this very day of disturbing life at the pond, that I herded chickens for the first time. Crazy feathery fun. Ba-KAW!
I tried to engage Loosey in talks of peace. I tried to gain his trust. I tried assure him I bore no ill will towards all things goose.
Not sure he believed me. Go back and look at that Loosey goosey stare o'death. There was no room for doubt: Loosey was protecting the pond for all.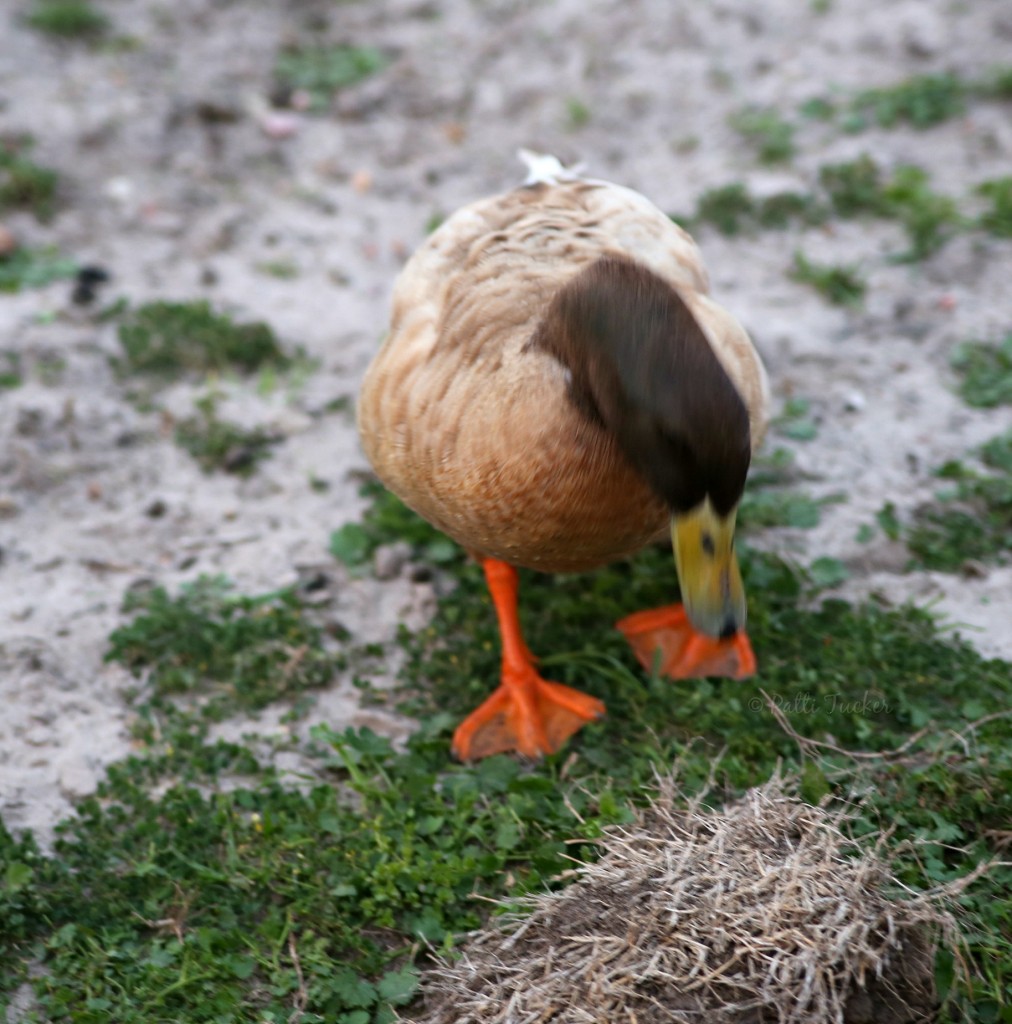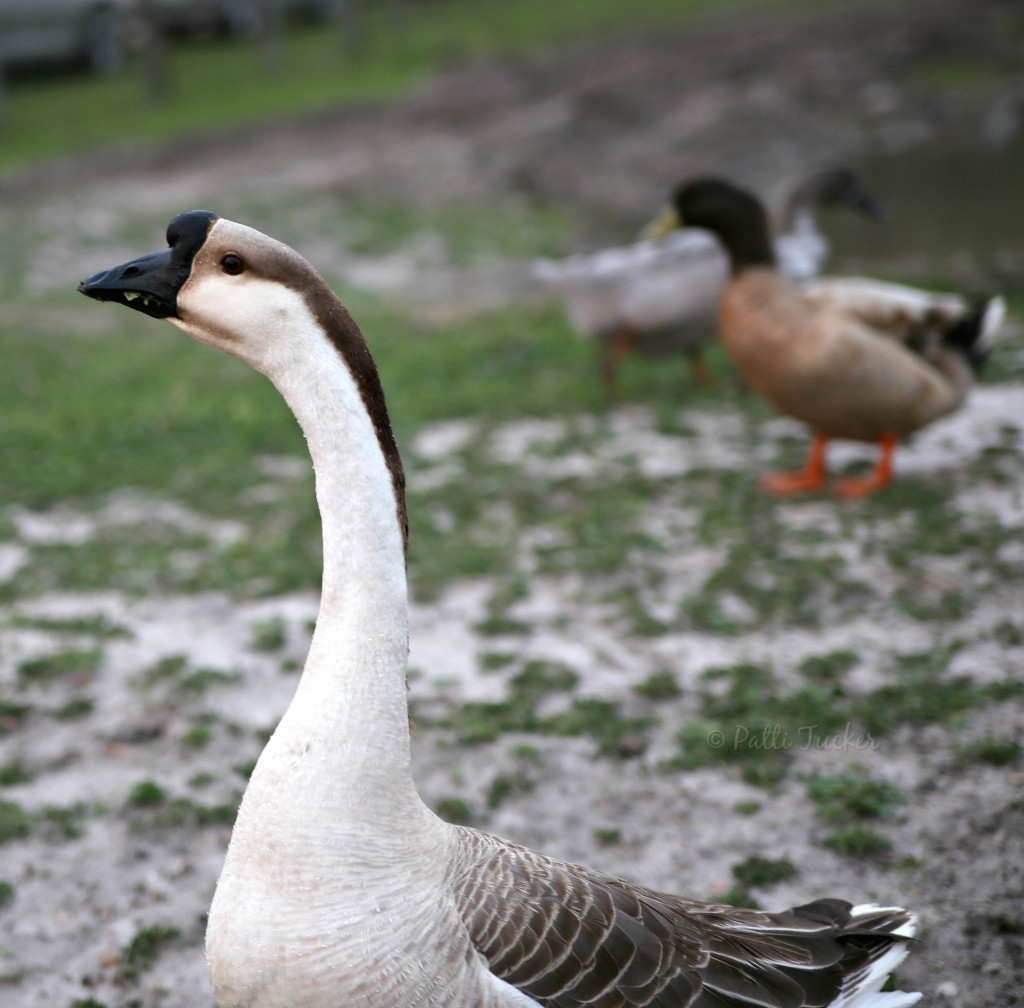 After a few minutes, I bid Loosey and the rest adieu and thought that was that. As I walked away, he followed, like a good pond bouncer.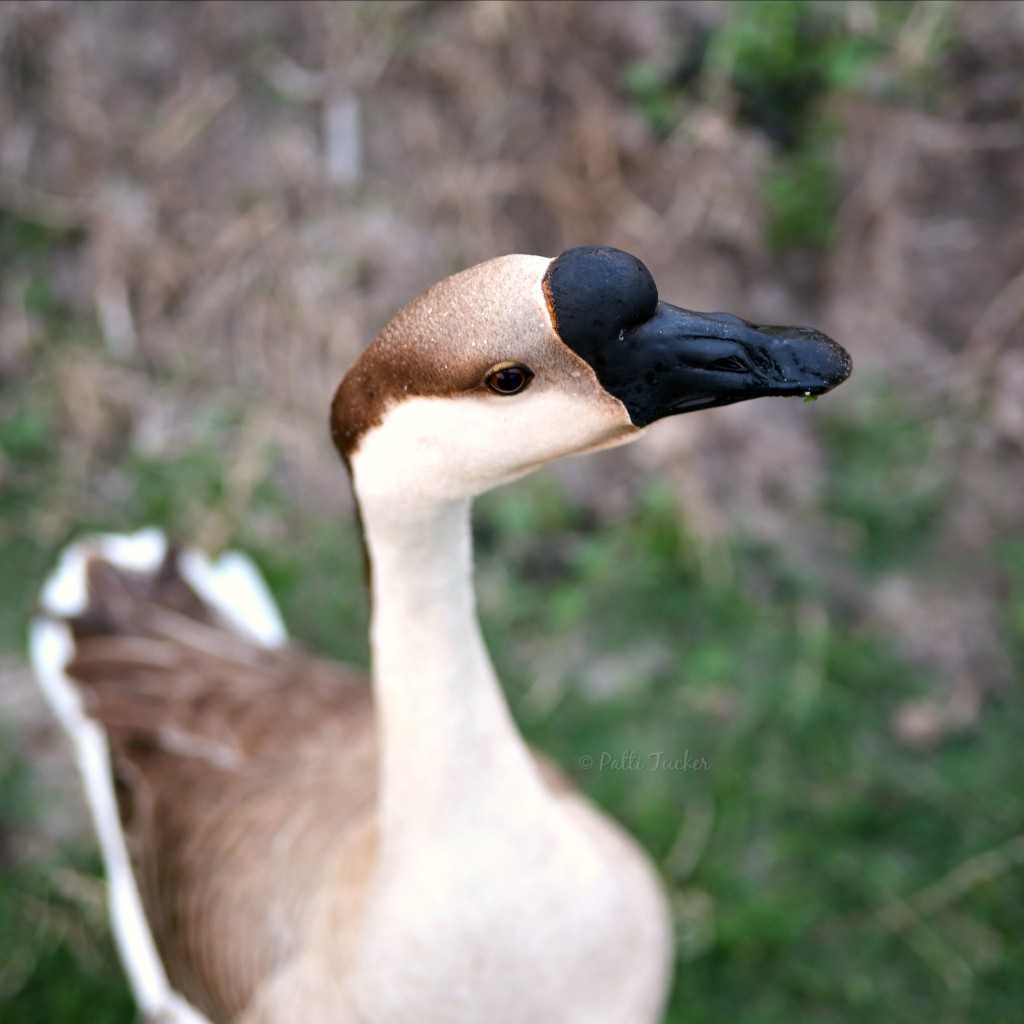 I left quietly.
But not before I took a few shots. With my camera, people. With my camera.
This was one goose that wasn't cooked.
~insert bad pun eye-roll here~
STALKER!