Creating, growing and sustaining a business is hard.
Some decisions include not-so-palatable compromises that you decide between, then accept.
Much of what you do, where you go, and the jobs you take, have unavoidable complications. You take the good with the bad when making decisions to move forward.
There's a saying about making a tough call between two not so great choices: You gotta decide which shit sandwich you're willing to eat.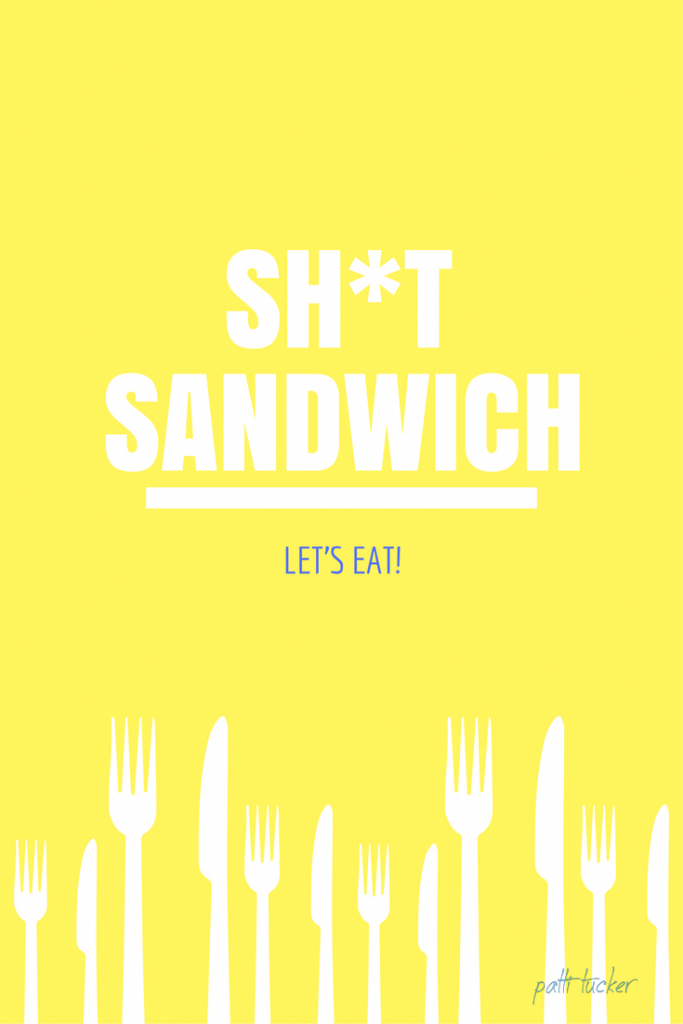 Mmmm, turdalicious!
If you follow my facebook page, you'll remember this:
I hear where I'm supposed to go, to do what I want to achieve, but, as usual, I have my own ideas about what will work for me, as I sift through the help of others.
The thing is (there is always a thing, right?) that there is a risk no matter what road I take, theirs or mine. The trick is to decide what failure I can live with: theirs or mine?
Mine. Always, mine.
I was talking about how I'd proceed in my business, but it could have been about any decision in my life.
Some shit sandwiches I've been unwilling to eat.
Some days, I trash-talk the arrogance of my way or no way – JUST EAT THE SANDWICH!
Other days, I hold on to the image, the vision, of where I want to go and how I want to get there.
I know you get that; I know you live that.
It's the difference between walking a paved road or taking the rocky cliffs: one path is relatively safe – the other has you landing in a bloody heap at the bottom, forcing you to start over.
Rocky cliffs are part of business, right?
If you fail, it's going to be on your terms – while stuffing down the shit sandwich you're willing to eat.
My dream, my vision – the same one that offers a limited menu some days – includes helping you get past your unappetizing grub. My business is to communicate, to relate, and to be a part of the whole, while eye-balling the minutia.
In the truest sense of a bottom line, in the bottomness of bottom lines – my goal is to connect us – the collective us.
When we're connected, we're growing. All of us.
Overcoming tough decisions along the way is a given. Together we're unstoppable.
Let's Eat!
Interested in building your OWN WordPress site? CLICK HERE