My compression socks drama continues.
#1: They make my calves all sweaty.
#2: Someone should film me putting them on.  Wrestle Mania, Baby!
#3: Until today I wasn't really sure they worked as they were touted, but they do.  The video below explains.
#4: The fact that one sock is designated L and the other R had escaped me until yesterday: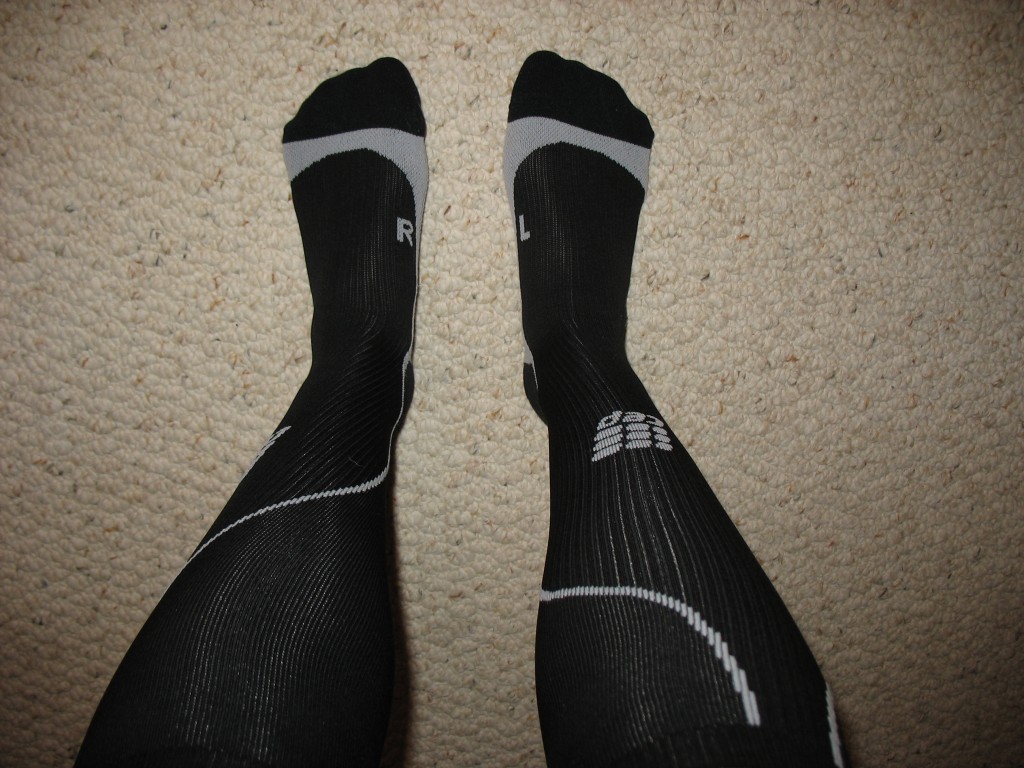 Did you catch it?  Look closer: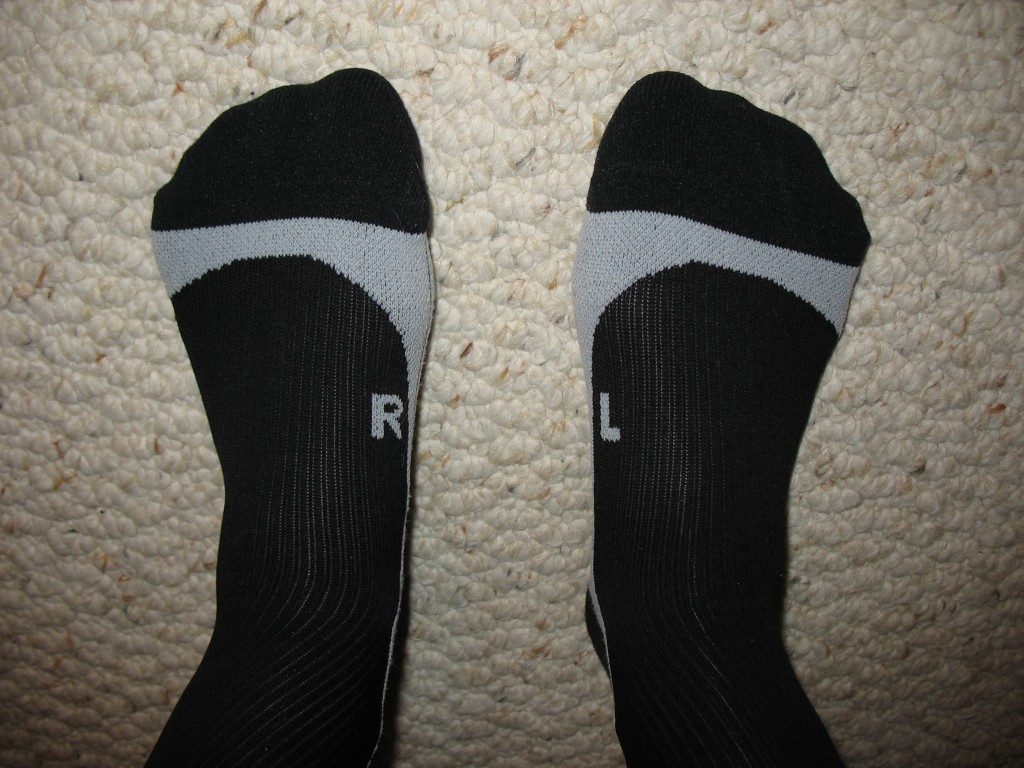 That's right, they're on the wrong feet and I didn't have the energy to take them off and re-wrestle them back into place.  So I ran as is.
Here's my Ridiculous Video of the Week:
Just watching that video reminds me how tired I am.  I don't know how I made it yesterday.  Sheesh.
Alrighty, runners.  Those of you who wear compression socks, spill it.  L and R?! If so, do you adhere to the directions? Or are you a rebel (accidental or not) like me?
Tell us!