Rocktape makes my boo feel better and in fashion-forward colors!
A box was delivered late yesterday afternoon.  Dexter wanted to eat the delivery dude.  I was all, "DEXTER! Momma needs her Rocktape Schwag (use your best German accent)!"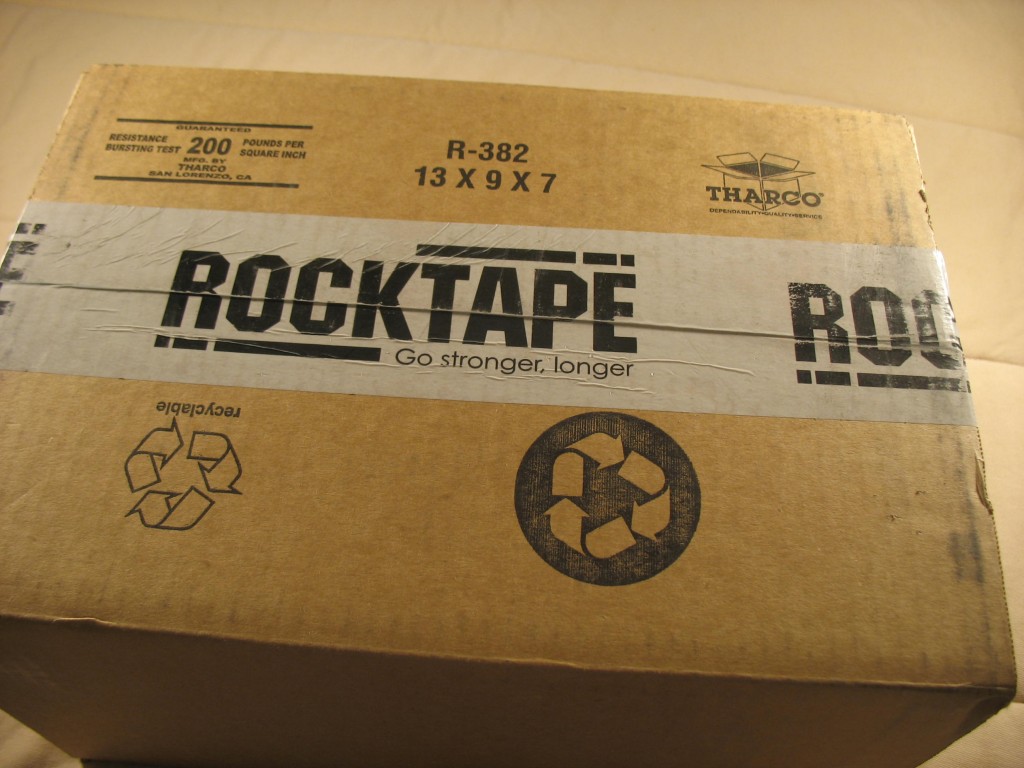 Rocktape schwaggy v-necks 'cause y'all wanna see the skinz! Don't even try to deny this fact, Jack.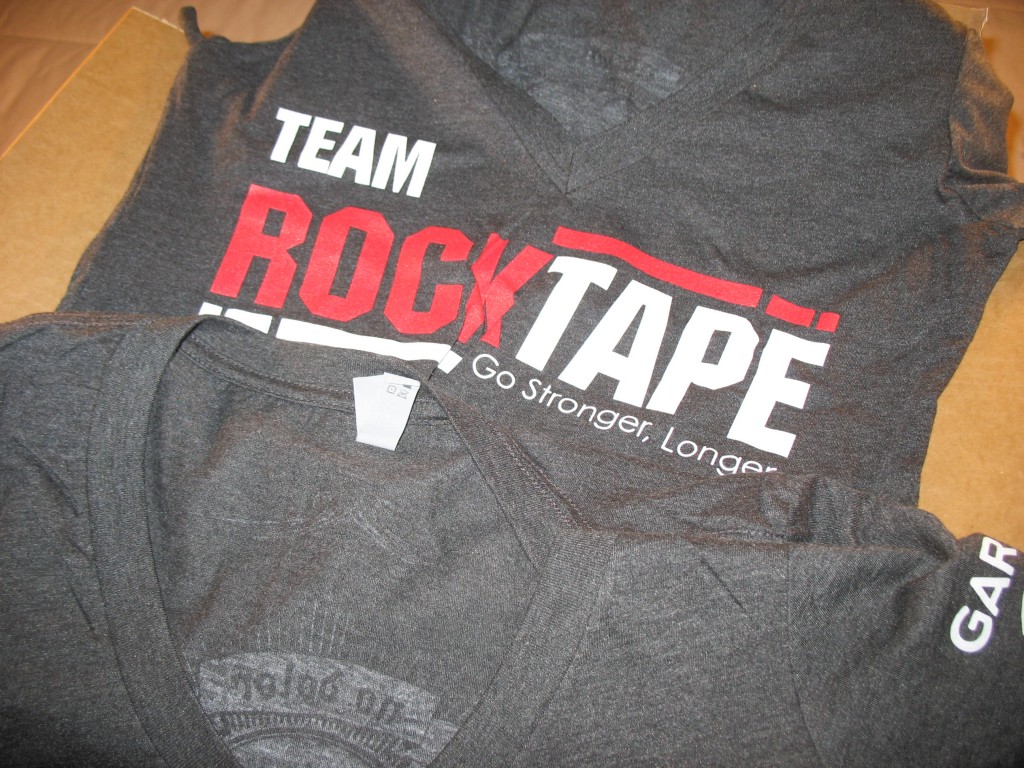 Laura, my new Rocktape BFF (uh-huh. is so), asked me what mah fav colors are so she could send me tape in those amazing colors.  I picked blue and orange.  Then told her that I'd defer to her, although….I HATE PINK.  Or some words to that effect.
Note teh pink: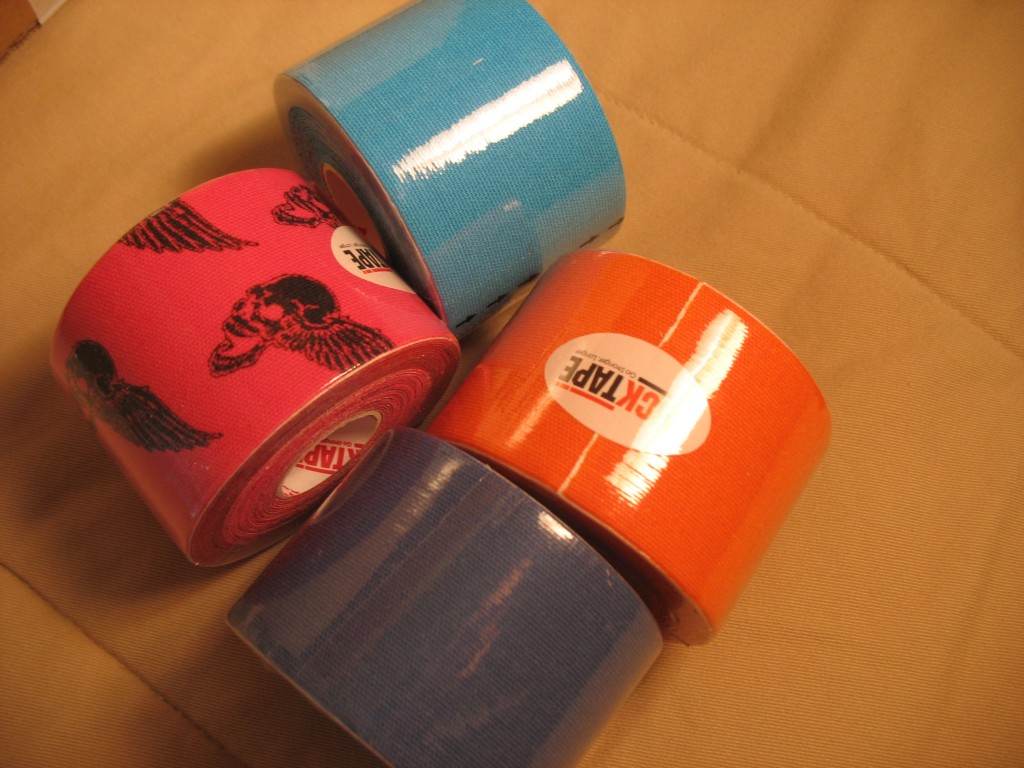 WAIT!  Teh Pink has skullz sprouting vings?  Badass, much?! Yes, please.  The pink will be my next taping.  Obviously, Laura knows me better than I know myself.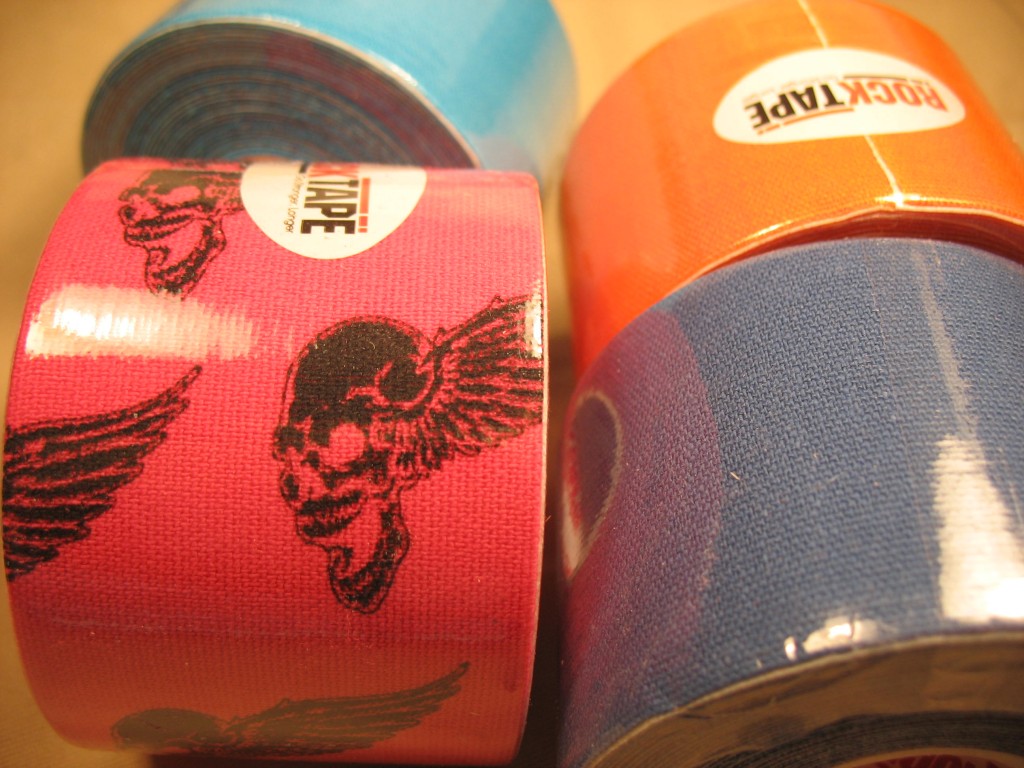 I didn't see her note to me until after my pink revelation: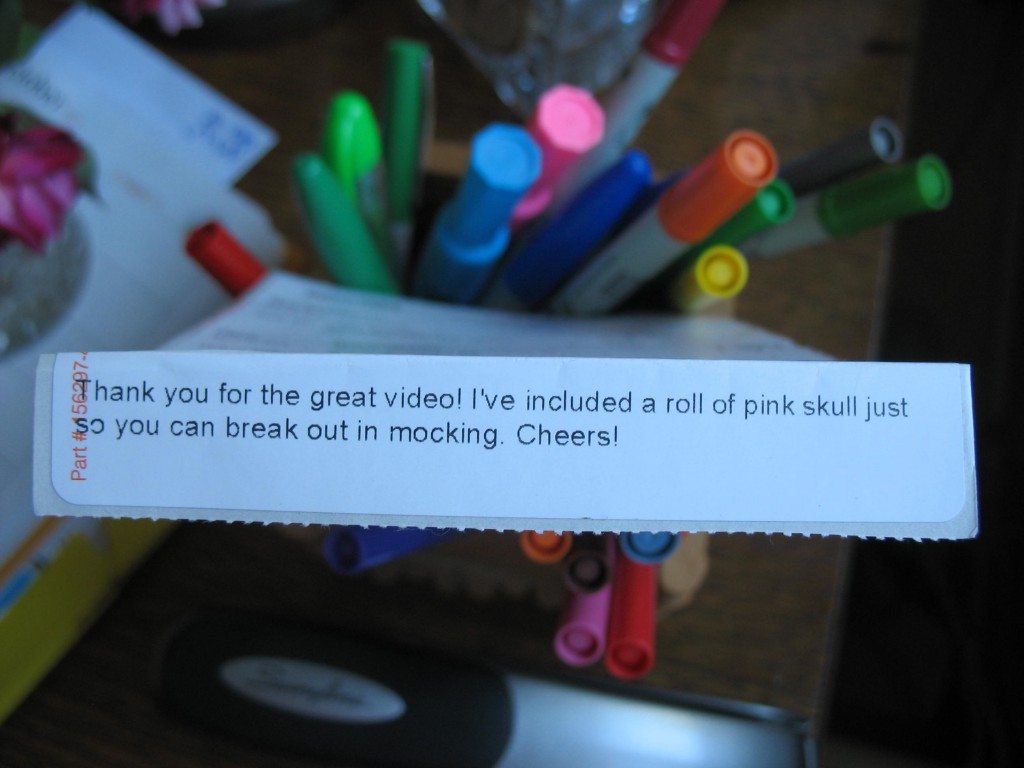 You gotta love a company that invites some fun-time mocking.
And to think all of this came about because of this video:
Rocktape, thanks for the amazing schwag.
I can't wait to wear ALL THE THINGS!